Product Development
·
Lørenskog/Oslo
Product Category Manager
Are you a passionate leader with a love for sports and design, ready to spearhead product development for the esteemed Swix brand?
As a Product Category Manager, you'll guide the product development processes for Swix, ensuring our product portfolio is innovative, sustainable, and commercially viable. Join us and make your mark on a brand with deep roots, known for creating exceptional products cherished by professional athletes alike and people with an active lifestyle.
We're currently embarking on an exhilarating journey to refresh our brand identity and product categories. Our ambition? To elevate our products, solidify our presence in new markets, and ensure a consistent Swix identity across all product touchpoints. Are you up for the challenge?
Main areas of responsibility:
Set and manage the seasonal commercial target of the product line taking full responsibility for target forecasts, target RRPs and cost expectations, ensuring that the product line meets the strategic targets set by the business. 
Ensure product development in accordance with the set Timeline Process.
Define the goals and ambitions for the various concepts and product categories in close collaboration with the Product Development Director.
Manage the long-term strategy for product line management, including product life cycle management, color strategy management, technology partnership, and responsible drivers.
Work closely with sourcing, identify the manufacturing requirements of the product range, forming close partnerships with strategically relevant suppliers.
Monitor market trends and seek areas of knowledge to drive sustainable innovation.
Lead the product development team to thrive and take an industry lead position.
Facilitate good collaborations with internal and external stakeholders, therefore, some travel must be expected.
Be a knowledgeable and credible representative for product development in internal arenas and support other departments with your insight.
Who are we looking for?
Minimum Bachelor's degree in business/fashion/product development or similar.
Minimum ten years of experience in similar positions. Preferably within winter-based sports and high-pulse outdoor sports.
Minimum five years of leadership experience.
Strong knowledge of apparel design, concepts, materials and technologies.
Experience in supplier development and collaboration with apparel and/or outdoor equipment manufacturers.
Very good native and English language skills, both verbal and written.
Strong knowledge of digital productivity tools like MS Office and Google Workspace.
Skilled in business application tools like ERP and PLM.
We are looking for someone with a clear leadership style who knows how to communicate and motivate people to go the extra mile for common goals. You have a strong commercial and entrepreneurial instinct with "an eye" for great design. You have a structured and analytical head and manage to work with the details, while keeping the bigger picture in mind. You are brave and dare to do something completely different and can deal with rapid changes in technology and market needs. Most importantly, you have a genuine passion for high-intensity sports like cross-country skiing and trail running.
What can we offer?
Join us for the chance to work with a well-resourced, iconic brand in the outdoor industry. Many iconic styles have been made over the years. Now you will get the chance to put your touch to it, with a house of brands backing you up on your journey. We have great growth ambitions and have competitive, high quality, and forward-looking products where the focus on sustainability is strong. You will work closely with many different internal resources and get a unique insight into the whole value chain. As part of our team, you will be a key player and resource for further development. If you want to work in a place where you can have a lot of influence, where decisions are made without bureaucracy, and where you will be a part of a team of brave, dedicated, and skilled colleagues, then we would very much like to hear from you.
Departments

Role

Product Development

Locations

Employment type

Full-time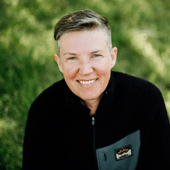 Contact
Sara Wiksten
Product Development Director - Apparel – Product Development
About Brav
Brav is a major player in the sports and outdoor industry and manages some of the most influential brands in the marketplace, including Swix, Toko, Lundhags, Ulvang, Helsport and Skisporet.no.

The mission of Brav is to improve our customers' quality of life. Acting responsibly, we do this by connecting and developing the best talents in the sport and outdoor industry supporting them to develop and produce the most innovative products and services. Our company and community are built upon three values; teamwork, passion and courage, with a strong vision to turn dreams into memories – for our customers and for our employees.

Brav has offices and own companies in Norway, Sweden, Finland, Switzerland, Germany, Lithuania, Japan and the United States. Our products are sold in more than 30 countries worldwide. Brav's HQ is located at Snøbyen, Lørenskog.
Product Development
·
Lørenskog/Oslo
Product Category Manager
Are you a passionate leader with a love for sports and design, ready to spearhead product development for the esteemed Swix brand?
Loading application form