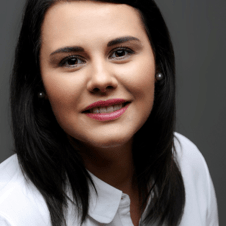 Lucija Blochel
Customer Service Representative B2B
I am the contact person for our B2B customers in Germany, Austria and Switzerland regarding Toko products. My main goal is to ensure that our customers get the best customer service and expert advice on our products. This involves handling incoming questions and issues, but also being proactive and finding solutions to potential issues before they arrive. Close cooperation with other departments in the value chain is crucial to ensure an efficient handling of our customers.
My background is from different sales positions in retail of clothing, jewelry and luxury goods.
The best thing about working at Brav is the nice colleagues with great teamspirit and a stick together mentality. I also think that our products are amazing.